Upcoming Events at Progressive Spiritualist Church
August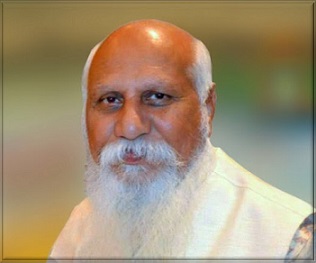 Breath Meditation
Wednesday August 21 - 6:30pm - 8:30pm
Great Grand Master Subhash P founded Pyramid Spiritual Societies Movement with the sole mission of creating intense awareness amongst all individuals about the science of meditation and its primary role in providing physical, mental and intellectual health and well-being to all.
Cost: Love Offering
Followed by a Vegetarian Dinner
RSVP by text to 317-696-9330 or email to pyramidmeditationusa@gmail.com
An Evening With Spirit
Friday August 23, 2019
6:00pm - 9:00pm $10
A Wonderful Night of Connecting With
Spirit and Messages from Loved Ones Who
Have Crossed Over
Silent Auction & Refreshments
Progressive Spiritualist Church
2201 E. 54th St. Indianapolis IN 46220
All Proceeds Benefit Raise The Roof Fund
Six mediums will give messages from those in spirit.
There will be a silent auction with many items available.
Refreshments will be available.
All proceeds benefit the "Raise the Roof" fund.
Class: Church Business & Organizational Behavior
Saturday August 24 10:00am - 3:30pm
Learn the basics of how and why churches operate as they do.
Parliamentary Procedure, basic ethics, conflict resolution and church management
Basic ethics
Conflict Resolution
Church Management
Ideal for ministers, ministerial candidates, and church board members
Taught by Revs. Susan Hill-Mellott & Don Treadwell
Cost: $30
Thursday August 29 6:30pm - 9:00pm
Something Unknown is Doing We Don't Know What
Love Offering
Is it possible that some people can read your mind (telepathy), or look into the future (clairvoyancy)? Why is it that some people can cure themselves while in the last stages of a deadly cancer (healing)? Does mind over matter (telekineses) really exist, and if so, how do we explain this? People claim to "see" distant objects or places (remote viewing). Do they really "see" something? Where is the boundary between "real" magical powers and fraud? Can these miracles of the mind be explained? These questions and more are explored and answered in this facinating and quirky feature documentary.
September
Warrior Goddess book discussion
Monday September 9
6:30pm - 8:30pm
with Rev. Cara Haynes
Based on the book Warrior Goddess Way: Claiming the Woman You Are Destined to Be by HeatherAsh Amara.
This group will work together to reclaim the inner Warrior Goddess that exists in all women. There will be a discussion of the chapters in the book, along with meditation and art.
Second Monday of each month
Cost: $10
Class: Being the Change
Wednesdays September 11, 18, & 25
6:30pm - 9:00pm
Be guided by underderstanding and applying the Law of Attraction to

bring change to your life

.
Taught by George Clouser
Cost: $65 in advance or $75 the day of class
Film Première at Camp Chesterfield
Sunday September 15 - 5:00pm - 7:00pm
Doors will open at 4:30pm
Reception will immediately follow the film in the Maxon Cafeteria
Hmmm... Carpool from Indianapolis?
Admission: Free
John E. Fetzer was a prominent 20th century radio and television pioneer and long-time owner of the Detroit Tigers Major League Baseball team. He was also an advisor to two presidents and one of America's 400 wealthiest individuals.
John's mystical and metaphysical pursuits brought him to Camp Chisterfield almost every summer from 1934 to 1974, where he developed a deep trust for the talented mediumship of Camp Chesterfield resident mediums Charles Swann, Lillian Dee Johnson, and Clifford Bias.
Healer Talk
Thursday September 19 - 6:30pm - 8:30pm
Speaker: Jacki Millay
Connecting with the Expanding Cosmos
Free
Fall Psychic Fair
Saturday September 21
Thursday September 26 - 6:30pm - 9:00pm
The Science of Miracles
Love Offering
October
Certification Class: An Exploration of Death & Dying
Wednesdays October 2 & 9
6:30pm - 9:00pm
Taught by Rev. Maria Celeste & Friends
Cost: $10 per session
Warrior Goddess book discussion
Monday October 14
6:30pm - 8:30pm
with Rev. Cara Haynes
Based on the book Warrior Goddess Way: Claiming the Woman You Are Destined to Be by HeatherAsh Amara.
This group will work together to reclaim the inner Warrior Goddess that exists in all women. There will be a discussion of the chapters in the book, along with meditation and art.
Second Monday of each month
Cost: $10
Weekly Classes
Most Sundays
Mediumship Development Class

with Rev. Jim Lasher - on summer break until September

All levels welcome

Time: 12:30 pm - 2 pm

Cost: $10 per class
Intermediate Mediumship Development Class

with Rev. Kandy Kendall - on summer break until September

Time: 12:30 pm - 2 pm

Cost: $10 per class
Recurring Workshops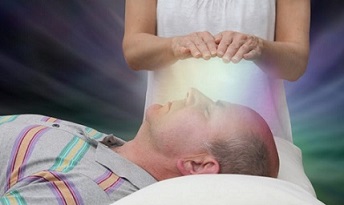 Energy Circle

with Nancy Henderson and Bill Vickery

Join these gifted healers and learn about a different healing method each month

First Thursdays

Time: 6:30 pm to 8:30 pm

Cost: Love offering
Manifesting a Love-Centered World

with Christine Bingham - on summer break

Join this peaceful group for meditation and discussion on manifesting peace and love.

Second Thursdays

Time: 6:30 pm to 8:30 pm

Cost: Love offering
Healer Talks

with Rev. Brian Eastman

Join Brian Eastman and his fascinating guest speakers who share their healing modalities and techniques.

March - October: Third Thursdays

Time: 6:30 pm to 8:30 pm

Cost: Love offering
Warrior Goddess Way

with Rev. Cara Haynes

Based on the book Warrior Goddess Way: Claiming the Woman You Are Destined to Be by HeatherAsh Amara.

This group will work together to reclaim the inner Warrior Goddess that exists in all women. There will be a discussion of the chapters in the book, along with meditation and art.

Second Monday of each month

Time: 6:30pm - 8:30pm

Cost: $10 per session