Upcoming Events at Progressive Spiritualist Church
December
Class: Mediumship Development
Wednesdays December 4, 11, & 18.
6:30pm - 8:30pm
with Hoss Hostetler
In this course, we will be working with our Spirit Guides and learning to use our clair senses to enhance intuition.
Cost: $10 per session
Full Moon Spirit Circle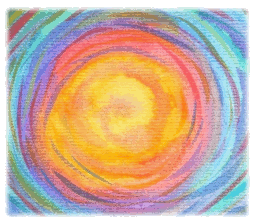 Thursday December 12
6:30pm - 8:30pm
with Rev. Jim Lasher
This is a great way to practice your connection with spirit with the energy of your like-minded friends and the Full Moon energy.
Cost: Love offering
Oracle Card Club
Saturday December 14
1:00pm - 3:00pm
with Hoss Hostetler
This is an afternoon to come practice your tarot/oracle card skills.
Open to the beginner, novice, or seasoned reader
Excellent opportunity for fellowship, doing readings for others, work with different types of card decks, and just have some fun.
All are welcome.
Cost: Love Offering
January
Energy Circle
Thursday January 2
6:30pm to 8:30pm
with Bill Vickery
Join these gifted healers to both give and receive healing with others.
Cost: Love offering
Fall Psychic Fair
Saturday January 25
1:00pm - 5:00pm
Are you a reader, a healer, an artist, or a palmist? Please join fellow church members as we raise the vibration surrounding our church and help to make this event another successful fair.
Contact Audra Boarman if you can help in any capacity.
February
Warrior Goddess Training with Sandy Warren
Monday February 3
6:30pm - 8:30pm
Based on the book Warrior Goddess Training: Become the Woman You Are Meant to Be by HeatherAsh Amara.
This group will work together to reclaim the inner Warrior Goddess that exists in all women. There will be a discussion of the chapters in the book, along with meditation and art.
Cost: $10 per session
Energy Circle
Thursday February 6
6:30pm to 8:30pm
with Bill Vickery
Join these gifted healers to both give and receive healing with others.
Cost: Love offering
Recurring Workshops
Energy Circle

with Nancy Henderson and Bill Vickery

Join these gifted healers to both give and receive healing with others.

First Thursdays

Time: 6:30 pm to 8:30 pm

Cost: Love offering